Discover the graceful, exotic, strong, fun side of YOU. Get moving in a low impact, encouraging, accepting, positive setting.
PLEASE NOTE: If you show up early for or stay later than your class time, you can quietly warm up or cool down on the side of the room. Please be courteous to the class going on before yours and do not distract other students.
Always remember you can check on our Facebook page for any notes on class cancellations or updates.
**Please note that we can no longer accept checks; we accept cash only. An ATM is located in a nearby store if needed.**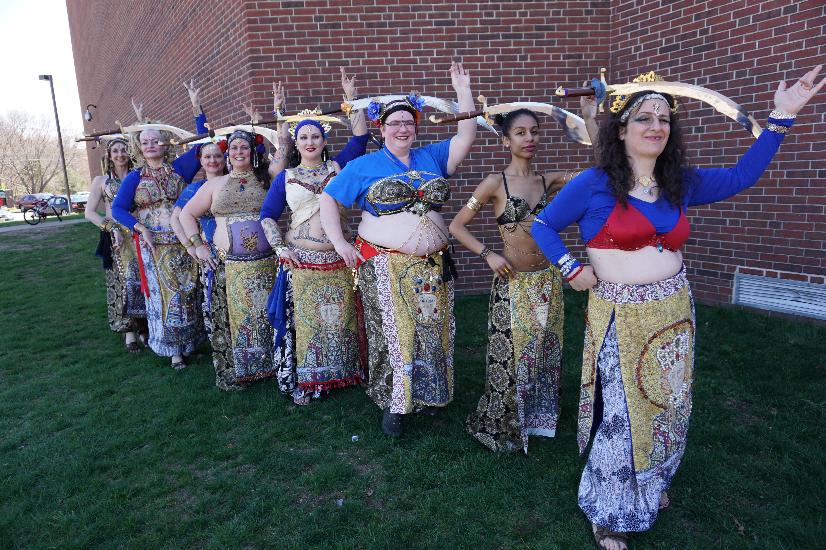 Eve Tribal Belly Dance Co. teaches right outside Worcester at:
New Horizons Karate

Meadowbrook Plaza (the Plaza with Ace Hardware)

360 W. Boylston St, West Boylston, MA
"Wiggles & Giggles" our Beginner Class: Mondays 8:00 - 9:00 pm. $10/class.
This is a fun, low impact class perfect for people with no previous experience. We breakdown each move slowly with in-depth demonstrations. Drop-In and try it out!
Eve Intermediate Troupe: Mondays 8:00-9:00 pm. $7/class.
This is a great class for people who know belly dance basics and have a year or so of belly dance experience. PLEASE CALL OR EMAIL before attending this class as it is usually dedicated to practicing choreo and is not the intended for a first time Drop In.

Eve Advanced Troupe: Mondays 6:45-8:00 pm. $7/class.
Laureen's Fabulous Skillzzz Drillzzz!: Laureen runs a fantastic drills class one Friday a month. $7/class. Check the calendar for the next class! This class is appropriate for dancers with one class or a thousand under their belts. It's a great opportunity to work on your range, accuracy and styling in a supportive environment.
Val has been belly dancing since 1995, teaching since 2000, & leads the Eve Tribal Belly Dance and Isis Tribal Belly Dance Company. She promotes a welcoming, inclusive, fun, accepting dance space, and she is excited about sharing her joy and passion for belly dance with you!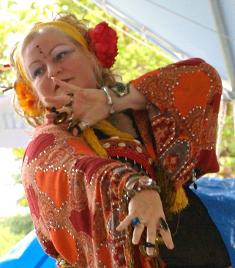 Talise began dancing with the ladies of Eve in the summer of 2012. The confidence, power, and grace that belly dancing provides has already led her delightfully helping to instruct our awesome new beginners!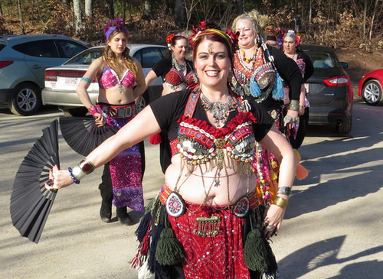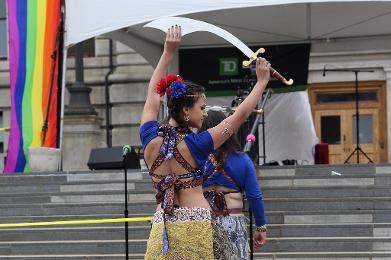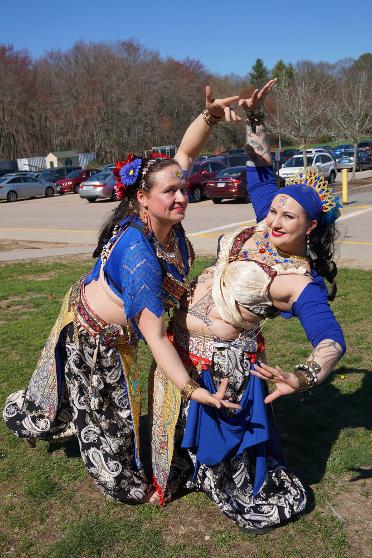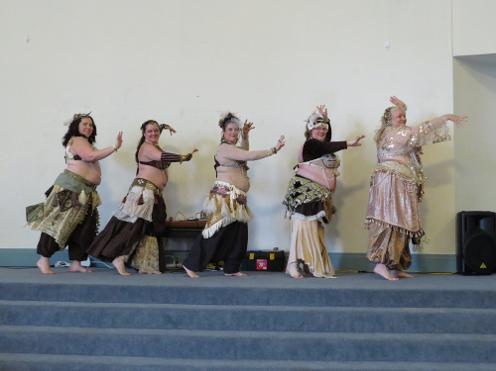 Who Can Belly Dance?
You can! You don't need dance experience. Every woman, any age, shape, size or fitness level can belly dance and we accommodate a wide range of disabilities. If you have a medical condition, please check with your physician first.
What Should I Wear?
Your spirit of adventure and comfy clothes like yoga pants and a t-shirt. Most dancers are barefoot, but wear socks or ballet slippers if you prefer.
Should I Bring Anything Else?
Please bring water to stay hydrated.
Do I Have to Show My Belly?
No, but you can if you like.
Do I Need a Special Outfit or Equipment?
No, all you need is an outfit that is comfy to move around in.
Can I Perform if I Want To?
Yes! We would love to have you perform with us.
Do I Have to Perform?
Nope! No one is required to perform.
Will it Hurt?
No. Belly dance is low-impact, but great for core muscles. All you will feel is beautiful and confident inside and out.
Can I Bring My Daughter?
Yes! And it will be age appropriate for her.
What Kind of Person Belly dances?
Our belly dancers have ranged in age from 15 to 78 with 12 grandchildren, from under 5 feet to over 6 feet, from wafer thin, to plus sized.
Will My Family Approve?
There is nothing salacious or unseemly about belly dance. My family approves, in fact they think it's fantastic.
How do I Pay You?
You just sign in and pay the class fee at the beginning of class.
Are the classes 'Drop-In'?
They are drop-in, in that you don't pay for a block of classes up front, but the same folks tend to come every week.
How Long Would l take the Beginner Classes?
It depends on the dancer, but 6 months is probably the earliest you would feel comfortable moving to the Intermediate group. Much less time if you come to Laureen's drillzzz skillzzz classes, perform, and practice at home.

What About Cancellations?
That doesn't happen much, but if it does, we post that information to our Facebook page, and we send out an email to our e-mail subscribers.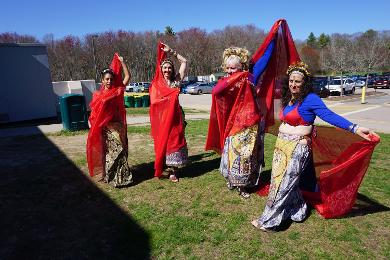 photo courtesy of Alysha McCooe Photography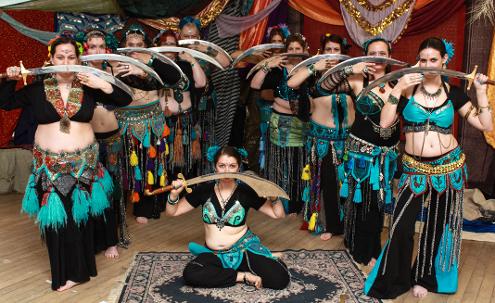 photo courtesy of Alysha McCooe Photography